Welcome Week
Welcome to the Paderborn University! We are looking forward to welcoming all of our new students to the 2023 summer term. Welcome Week is a great opportunity to find out all about the University and to meet all the important people you will be working with - both academic and non-academic staff in your department, and students that will be studying and living with you. This year the Faculty of Computer Science, Electrical Engineering and Mathematics will provide many on-campus events for you to engage in community-building activities. Our Welcome Week has something for everyone - make sure you know what you need to attend for your academic program and start exploring all the other exciting activities and events you can look forward to.
Find all the exciting details about what is coming up below.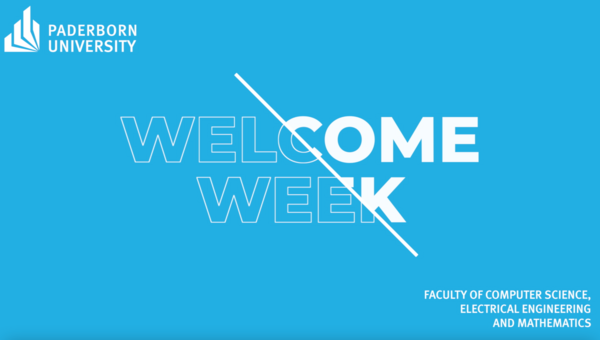 Prof. Dr. Peter Schreier welcomes you to Paderborn University
Privacy Notice: This is a YouTube video. With the click on the play button your IP address, the url of the video and other informations are transmitted to YouTube.